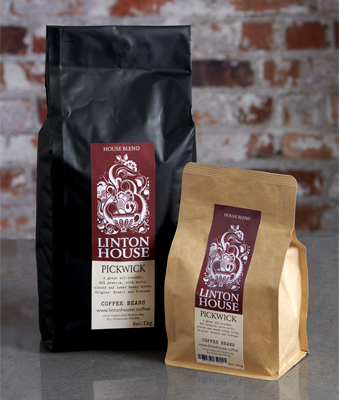 Pickwick
Our popular all-rounder blend for every day
80% Arabica, with nutty, almond and sweet honey notes. Beans sourced from Brazil and Vietnam.
Our coffees are expertly blended and full of character, and we have proudly named them in honour of our home town of Bury St Edmunds in Suffolk. Charles Dickens' character Mr Samuel Pickwick, who famously spent time in the town, is brimming with conviviality, hearty appetite and good humour. So, of course, we named our most popular coffee blend after him.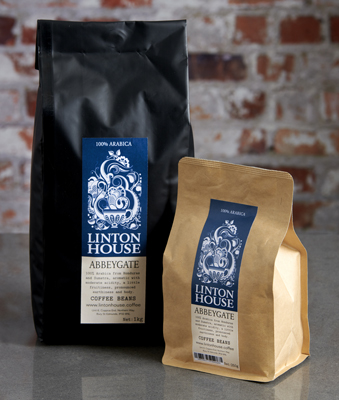 Abbeygate
A classy coffee from 100% Arabica beans
From Honduras and Sumatra, aromatic with moderate acidity, a little fruitiness, pronounced earthiness and body.
Bury St Edmunds' Abbeygate Street lies right at the heart of the town, bridging the gap between the medieval Abbey ruins and the historic shopping streets. Bustling and lively, yet classically elegant, the street reminds us of our favourite 100% Arabica beans.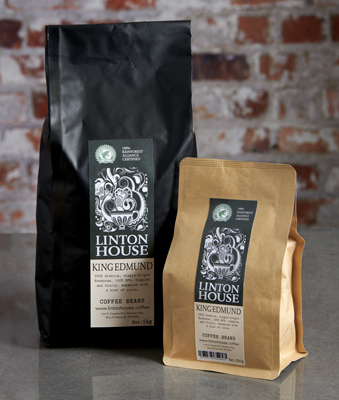 King Edmund
Single origin Honduras and 100% RFA certified
100% Arabica, single-origin and 100% Rain Forest Alliance certified. Complex and fruity, with a hint of cocoa.
He may have been killed in 869 by the Vikings, but King (later Saint) Edmund lives on in our local folklore and the name of our town. For a while he was the patron saint of England, and we back the campaign to have him rightly reinstated today. So we are proud to have dedicated our most noble coffee in his honour.